Bible Questions and Answers
Submitted to the Church of God International "over the years ..."

Bible Questions & Answers is a feature of the CGI Radio Network.  Please "click" below to hear some great questions and answers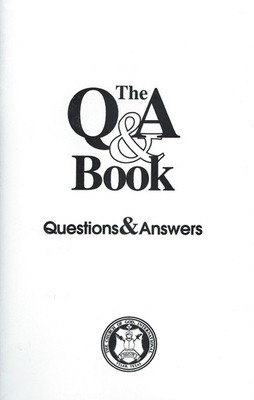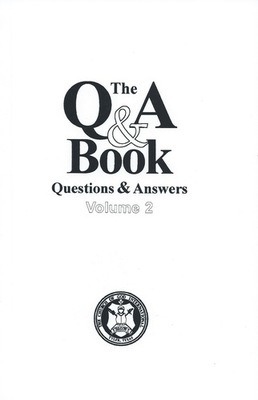 Introduction.mp3
Over the years we have received literally thousands of questions on various biblical topics from our readers and viewers.  We have observed that new readers and viewers, once they have had time to compare our beliefs with the teachings of their own Bibles, often ask the same questions— or variations of the same questions— that many before them have asked.  It is our hope that this booklet will help new students of the Bible to find answers to their questions more quickly.  You will notice that the questions are organized under (sometime overlapping) categories.  We hope you find this collection helpful to you as you continue your study of God's Word.
The Categories:
Questions from Genesis
God, Jesus Christ, and the Holy Spirit
Salvation—Death, Heaven, and Hell
The Spirit World
Sabbath and Holy Days
Law of God
The Church
Prophecy
The Bible
Alleged Contradictions
Cults and False Doctrines
Family and Personal Issues
Miscellaneous
Questions from Genesis
Q-HowDidTheAnimalsFitOnTheArk?
God, Jesus Christ, and the Holy Spirit
Q-WhyIsChristTheEverlastingFather?
Salvation—Death, Heaven, and Hell
Q-WasTheMosaicLawNailedToTheCross?
Q-CanGodGiveHisHolySpiritToOneWhoIsNotBaptized?
Q-ArePeopleWhoNeverKnewJesusGoingToTheLakeOfFire?
Q-WillAllOpportunitiesForSalvationEndAtTheReturnOfChrist?
Q-IsSalvationTheProductOfFaithCombinedWithWorks?
Q-DoesHeb6v46TeachThatAChristianWhoFallsAwayIsLostForever?
Q-AreChildrenPunishedForTheSinsOfTheirParents?
Spirit World
Q-DoThe24EldersRepresentTheSaints?
Q-DoesJude67ShowThatAngelsHadSexualRelationsWithWomen?
Q-DoesEzek28DescribeTheEndOfTheDevil?
Sabbath and Holy Days
Q-WhatDoesGalatians4Verse9-10Mean?

Q-ShouldWeKeepTheSabbathAccordingToJerusalemTime?

Q-IsThe4thCommandmentStillInForce?

Q-IsLeviticus23StillInForce?
Q-WhenAndWhyWasPentecostChangedFromMondayToSunday?
Law of God
Q-WillCommandmentBreakersBeInTheKingdom?
Q-WhoIsTheFreewomanAndTheBondwomanInGalatians4?
Q-WhichLawWasAddedBecauseOfTransgressions?
Q-ShouldChristiansGetTheirDoctrineSolelyFromTheNT?
Q-LawOfLibertyAndYokeOfBondage?
Q-IsItWrongToDefendOneselfFromAnAttacker?
Q-IsItAMistakeToMixTheOldAndNewCovenants?
Q-HowDoTheLeviticalLawsApplyToday?
Q-DidJesusCompleteThePurposeOfTheLaw?
The Church
Prophecy
The Bible
Alleged Contradictions
Cults and False Doctrines
Family and Personal Issues
Miscellaneous